Not the best month for crypto, given the FTX debacle. Will it result in any change? We can only wait and see, but we know that reform and regulation are often slow.
Will we see another FTX before that happens? Anything is possible.
Looking at bitcoin, the price of this major crypto index has dropped a further 27% since the start of the month. The impact of this drop is that price broke out on the wrong side of the consolidation it had been trading in since June.
Below I have the monthly timeframe for Bitcoin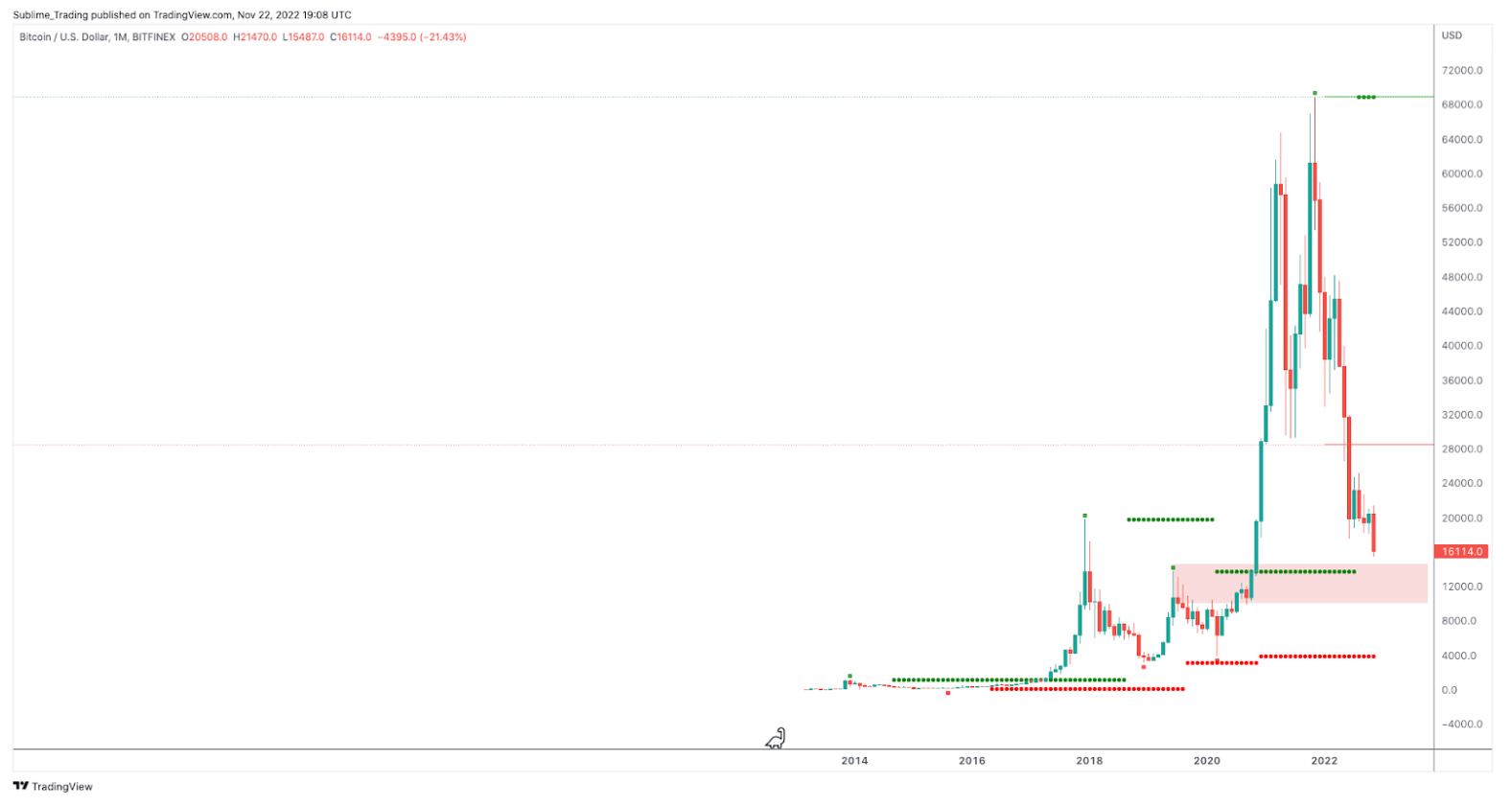 How far will Bitcoin now fall?
Given the negativity and the lack of confidence, it is hard to say. However, markets move in mysterious ways and what has happened with FTX is not a reflection of blockchain technology and its future role.
We …